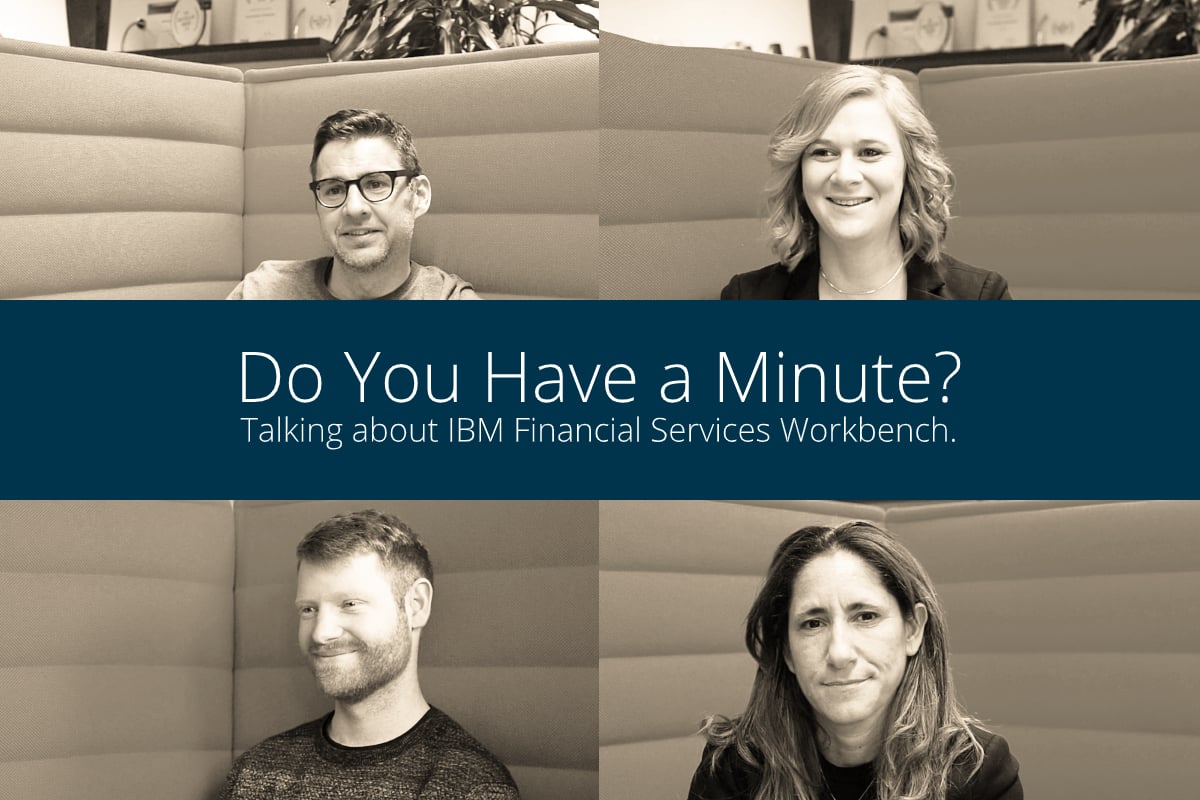 Banks are working hard to adapt to the changing requirements of the financial market. To succeed, financial institutions need to embrace technologies that allow them to flexibly adopt evolving business models, and put customers at the center of every strategic move. Over the last years, cloud technologies and microservices architectures have emerged as a future-proof basis for this endeavor. With Financial Services Workbench, IBM enables financial institutions to accelerate digital transformation, utilizing these technologies to build next-generation solutions, digitize business processes and modernize products and offerings. We have asked various industry experts to share their views on the greatest value of the new offering for financial services.
There are a number of challenges the banking industry is facing today: changing customer expectations in an increasingly digital age, slow growth and decreasing profits as well as legacy core technology that inhibits innovation while the competitive pressure from fintechs is growing. Financial institutions are making use of new technologies to transform their IT architectures in a way that allows them to stay ahead of the game. They are moving towards more open and intelligent banking, offering tailored products that seamlessly integrate with their customers' journeys.
Microservices and cloud technologies have the potential to speed up the development of business solutions and at the same time enable companies to become more flexible and open. However, many enterprises struggle to see the value they originally envisioned embracing these new technologies: lack of experience and skills with cloud-native development prevent a smooth transformation. This is why IBM now offers Financial Services Workbench, a pre-built and curated offering for the financial industry that helps to build next-generation solutions faster. It brings business and IT together in a collaborative environment to create cloud-native solutions based on microservices architecture principles.
As a longstanding IBM business partner and expert for software solutions in the financial sector, knowis has supported the development of Financial Services Workbench from the beginning. We asked experts in different areas – from banking to software development – about their opinions on the new IBM offering. In a series of short videos, you will get a wide range of views on how IBM Financial Services Workbench helps our customers – banks and financial institutions – to take banking to the cloud. Stay tuned!
In the first interview of the series, Ileana Honigblum, vice president of sales & marketing at knowis, explains where she sees the greatest values of IBM Financial Services Workbench.
Image Sources: Teaser and video: knowis AG;
Music: License-free music from www.frametraxx.de