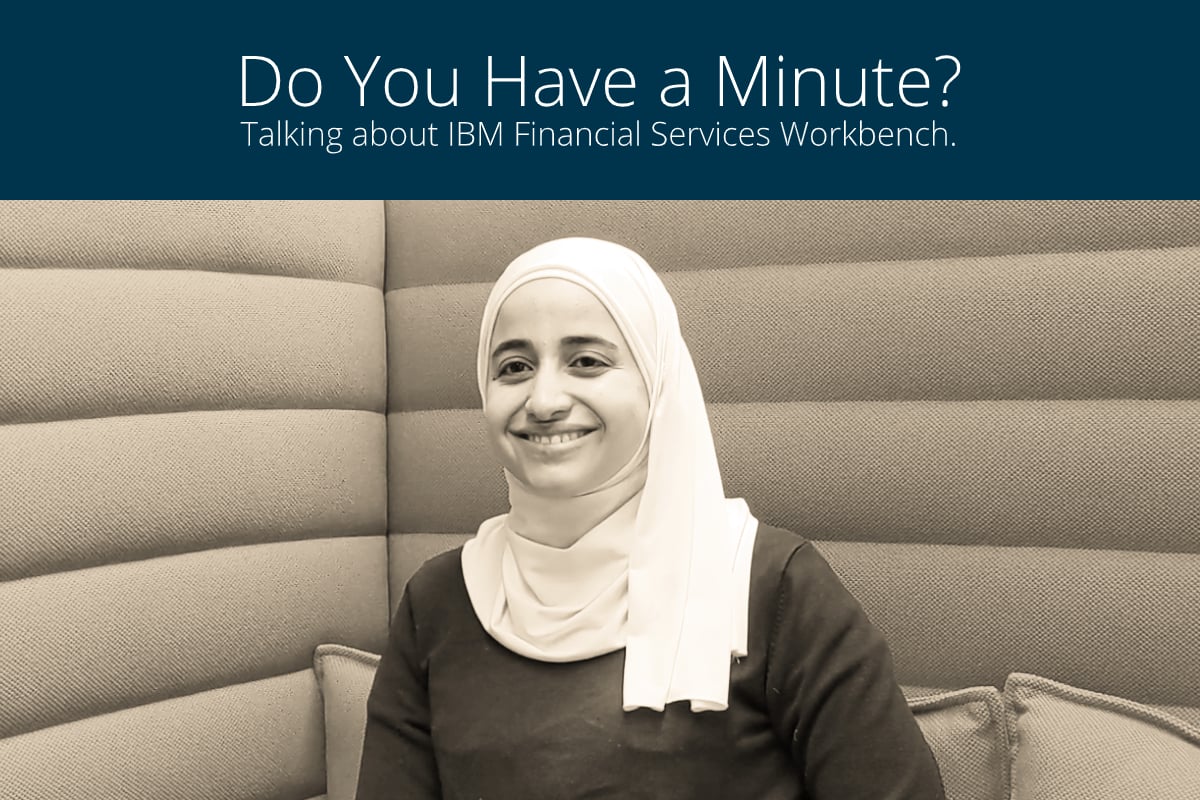 With cloud technologies, financial institutions can accelerate their digital transformation. IBM Financial Services Workbench enables banks to utilize these new technologies for the digitization of business processes and the creation of modern solutions that meet customer requirements in a digital age. We have asked different industry experts about the greatest value of the new offering. The result is a series of short videos that cover a wide range of perspectives on how IBM Financial Services Workbench supports financial institutions. This week's expert Saja Darwish, software developer at knowis AG, shares her thoughts from a technical point of view.
After studying computer engineering, Saja Darwish started her IT career in application development. She gained several years of professional experience using open-source web applications and web-based frameworks such as JavaScript, AngularJS, and Angular. Saja joined knowis as a full stack developer. Together with her team and in close collaboration with the banking experts at knowis, she has been creating innovative software solutions for the financial industry based on state-of-the-art microservices architectures. The technologies Saja has been working with in this context include, among others, TypeScript and React.
As an experienced application developer, Saja knows that communication between the teams can be a decisive factor for the success of a software project. She therefore appreciates the collaborative Solution Designer component of IBM Financial Services Workbench that builds on Domain-driven Design. "I like the fact that business analysts and developers share one single platform when creating new solutions. This makes it easier for the developer to have an overview of the modeled design." Another great advantage of the Solution Designer in Saja's eyes: the chance to choose between custom code development or relying on automatically generated code stubs in the low code environment. "This is particularly good for developers who do not yet have a lot of experience with cloud-native development. [At the same time] I'm not limited by the tool," Saja explains.
Below, you can watch the complete interview with Saja.
In the next video, Frank Muggendorfer shares a business analyst's point of view on IBM Financial Services Workbench.
Have you already watched the previous interview with Stephan Kliche, client technical architect at knowis?
Sources: Teaser image and video: knowis AG