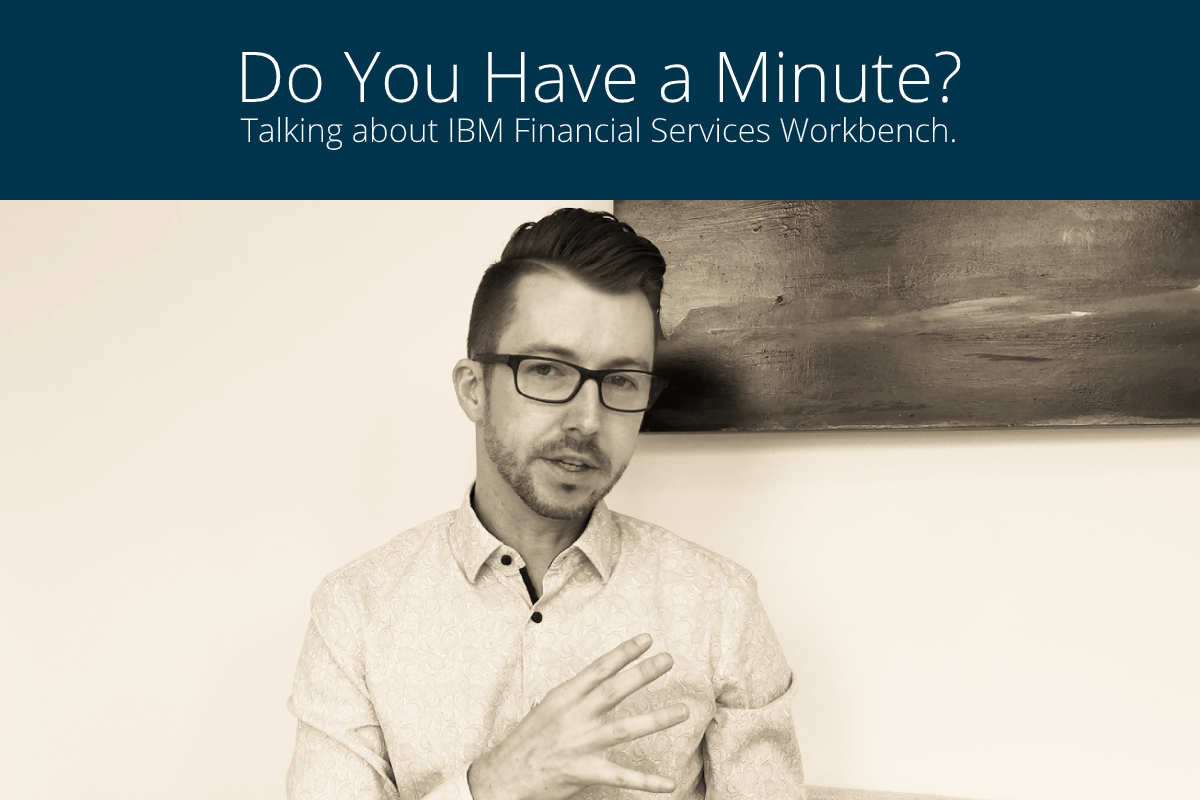 Financial institutions need to embrace new technologies such as cloud to drive their digital transformation initiatives. IBM has recently launched a product that enables banks to utilize these technologies to digitize business processes, modernize their core and build next-generation solutions: IBM Financial Services Workbench. In a series of short interviews, a wide range of industry experts discuss the value of the new IBM offering. Frank Muggendorfer, business analyst at knowis AG, shares his point of view in the latest video.
Before joining the knowis team, Frank Muggendorfer worked in financial institutions for almost 20 years. As he was involved in many software projects during this time, he knows the pain points and expectations of the line of business in digital transformation projects within banking very well. Having switched sides, Frank still focuses on business requirements in software projects, but now from the perspective of a software company. This gives him a lot of understanding for all the stakeholders involved in the design and implementation of banking solutions.
"During my work as a business analyst, I have often experienced difficulties in communication between the teams," Frank explains. He therefore considers it a major benefit that the Solution Designer, the component of IBM Financial Services Workbench that business analysts use to model a solution, is based on Domain-Driven Design principles. "This means that the vocabulary I use […] is also binding for the developers, [so] we have a shared understanding of the concepts behind every term." Functioning as a simultaneous interpreter, the tool minimizes a decisive disruptive factor: misunderstandings. Frank is impressed that with IBM Financial Services Workbench, he does not need to be able to code to speak the same language as the software developers he collaborates with in the projects: "The tool automatically translates the business logic of my models into code."
Watch the full interview with Frank below.
In the next video of the series, Jörg Erdmenger, vice president of Engineering at knowis, explains how IT operations teams benefit from IBM Financial Services Workbench.
Have you already seen the previous interview with software developer Saja Darwish, who talks about the advantages of IBM Financial Services Workbench from a different perspective?
Sources: Teaser image and video: knowis AG