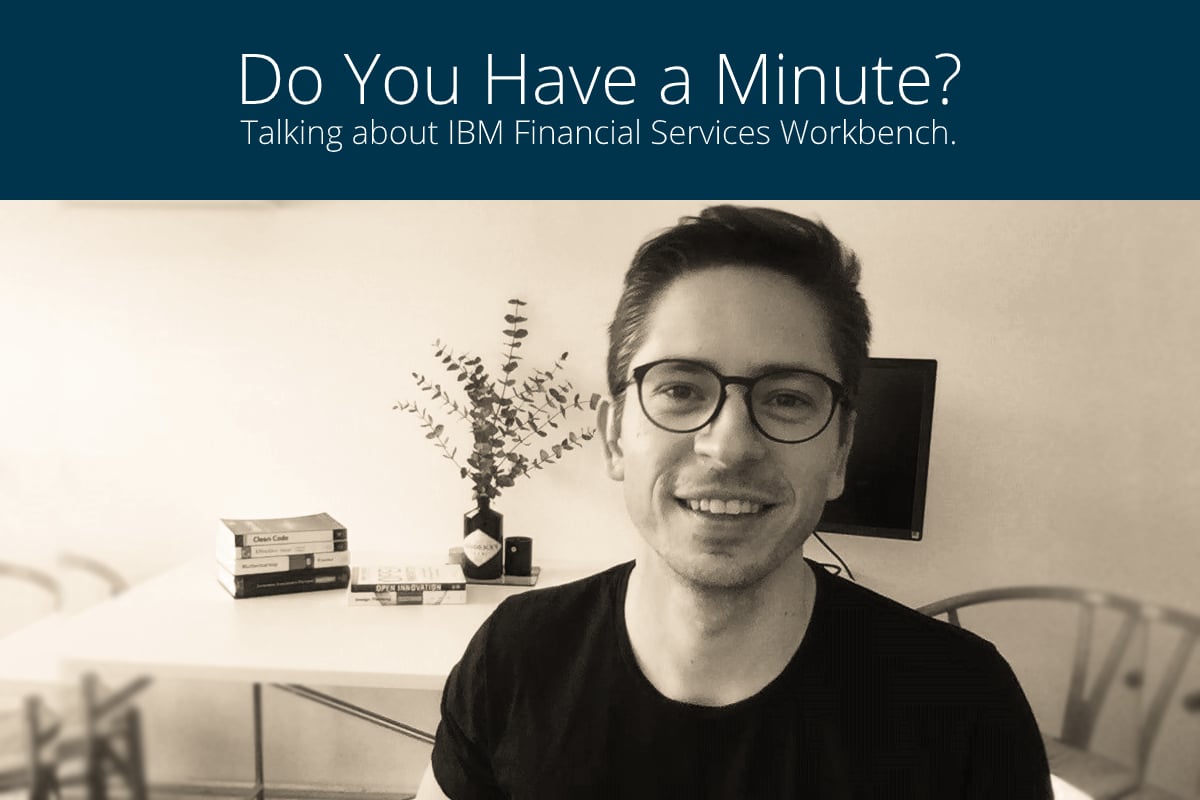 Cloud technologies have the potential to accelerate the digital transformation of financial institutions. IBM Financial Services Workbench enables banks to utilize these new technologies, digitizing business processes and modernizing their core. In our one-minute-video series on the new IBM offering, several experts discuss its greatest value for the financial industry. One of these industry experts is Stephan Kliche, client technical architect at knowis AG.
Early on in his career at IBM, Stephan Kliche decided to focus on IT architecture and has gained a lot of experience in multiple industries. In his role as client technical architect, he is in close contact with knowis customers, advising them on the integration of innovative technologies into their heterogeneous enterprise architectures. Besides that, Stephan also evaluates new technologies in the context of broader economic and industry-specific developments in terms of their potential use in knowis software solutions. He has accumulated deep knowledge in fields such as microservice development or container orchestration based on Docker and Kubernetes.
While these technologies are slowly making their way into the banking sector, Stephan has been able to witness that many companies are struggling with cloud adoption. "Now the challenge with those new technologies and architectures is, they are really hard to get right," he says. This is why he thinks IBM Financial Services Workbench is a valuable instrument for knowis clients to scale implementation of microservices, even if they are relatively new in the field of cloud-native development. The offering is based on an open platform and "ensures that architecture best practices are applied, […] including things like the hexagonal architecture style, security standards such as OpenID Connect, or support for building RESTful APIs following the OpenAPI standard."
Watch the complete interview with Stephan below.
In the next video, software developer Saja Darwish explains where she sees the greatest values of IBM Financial Services Workbench.
Have you already watched the previous interview with Michaela Santl, head of engineering at knowis?
Sources: Teaser image and video: knowis AG