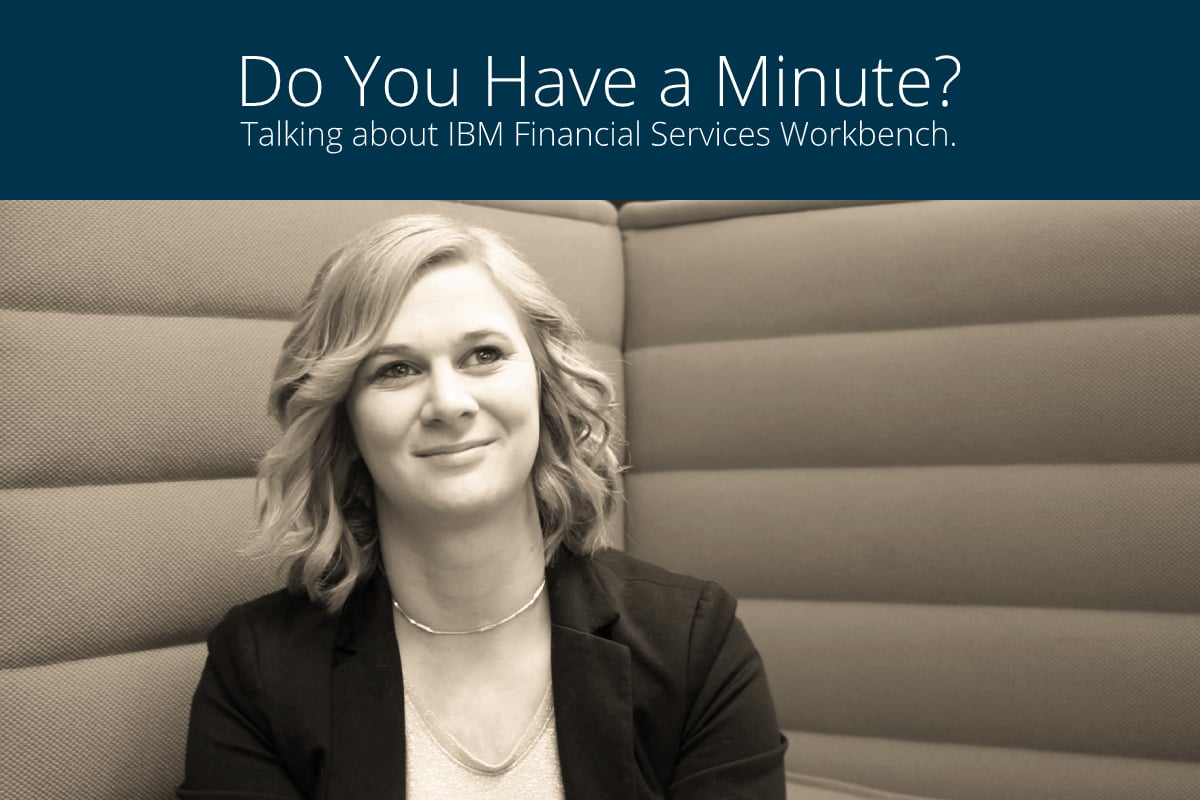 With IBM Financial Services Workbench, financial institutions get a set of tools that facilitate their digital transformation path. The new offering enables them to utilize cloud technologies for the digitization of business processes and modernization of products. We have filmed a video series, asking a range of industry experts about the greatest value of IBM Financial Services Workbench. Michaela Santl, head of engineering at knowis, is one of them and shares her point of view in a short interview.
As a trained IT specialist for application development, Michaela Santl has been working in software engineering for several years. Being a passionate software developer, she specialized primarily in modern web technologies. She leads one of the knowis engineering teams that adopted cloud-native technologies at a very early stage to develop innovative solutions for the financial industry. Michaela and her team gained a lot of experience with TypeScript, Docker, and OpenShift technologies, among others.
With the myriad of available libraries and tools for building microservices, Michaela knows what a challenge it can be to assess which toolset to pick for your purpose. Not having a long track record in the field of cloud-native development makes this even harder. This is why she is convinced that it is "really helpful that IBM Financial Services Workbench […] offers a pre-selected choice of best practices and proven standards." Even though having a harmonized set of tools can save a lot of effort, it is also important to have some choice. Michaela sees it as a great advantage that the IBM offering is based on open source technology: "This gives you the freedom to apply your own approaches as well, being able to trust that the Workbench will be compatible with them."
Below, you can watch the complete interview with Michaela.
In the next interview of the series, Stephan Kliche, client technical archtitect at knowis, shares his perspective on IBM Financial Services Workbench.
Have you already watched the previous interview with Christian Sternkopf, vice president of product management at knowis?
Sources: Teaser image and video: knowis AG