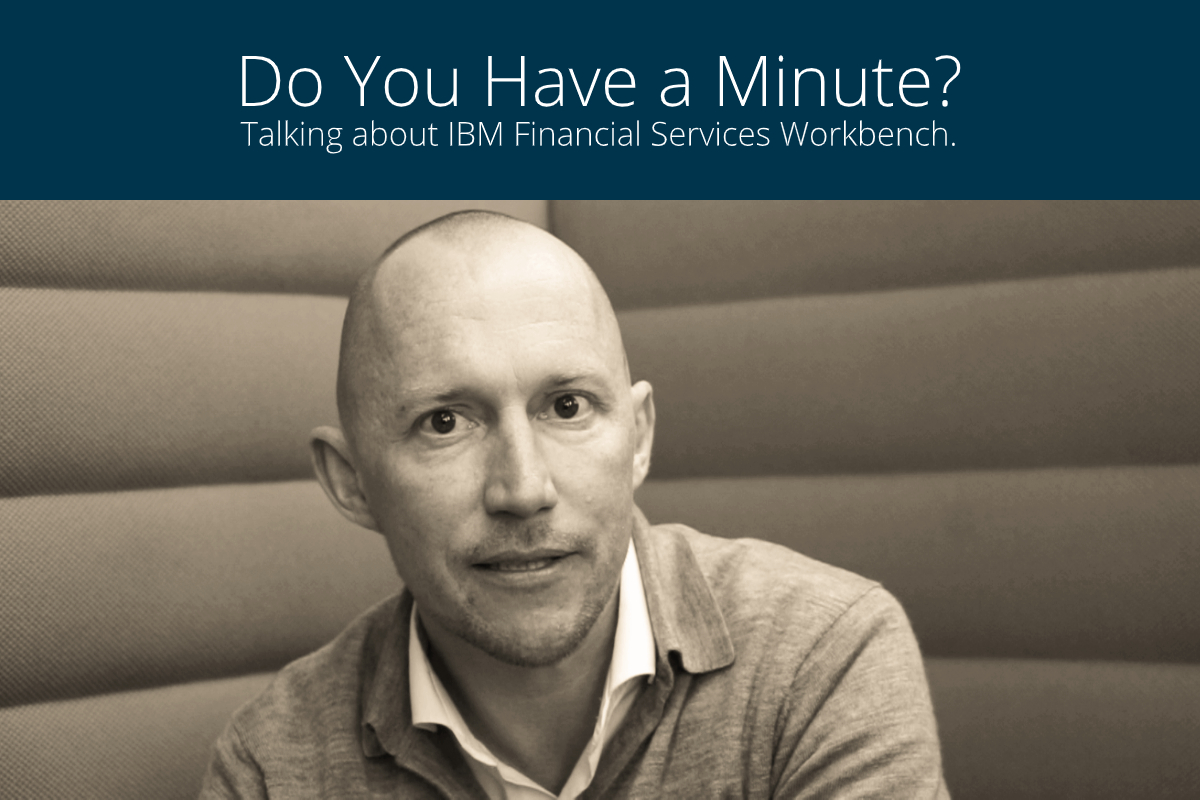 Financial institutions are working hard on their digital transformation. IBM Financial Services Workbench supports them in this endeavor, utilizing cloud technologies for the digitization of business processes and modernization of products. In a series of short videos, we have asked a range of industry experts what they consider the greatest value of IBM's new offering. This week, Christian Sternkopf, vice president of product management at knowis, shares his perspective.
Christian Sternkopf gained a lot of practical experience in the field of internal process management and optimization in various banks. With this knowledge, he established the knowis project business before he became responsible for product management. Through his involvement in digital transformation projects both from within financial institutions and from different positions within a specialized company providing software for the financial sector, Christian is able to relate to a very broad spectrum of perspectives.
A decisive point for successful digitization in banks is that the new applications "really fulfil a business use case" and can be implemented quickly, he says. Therefore, Christian is convinced that it is very helpful that the "collaborative environment [of IBM Financial Services Workbench] brings IT and business together in one tool to avoid misunderstandings." What is more, he thinks that the chance to "make use of industry content to speed things up" also makes it a valuable tool. It supports banks in meeting the existing demands within financial services with the help of cloud solutions at a much faster pace.
Below, you can watch the complete interview with Christian.
In the next video, Michaela Santl, head of engineering at knowis, shares her thoughts from a technical perspective.
In the previous interview with Michael Rehfisch, head of professional services at knowis, you will learn which advantages IBM Financial Services Workbench brings for projects.
Sources: Teaser image and video: knowis AG