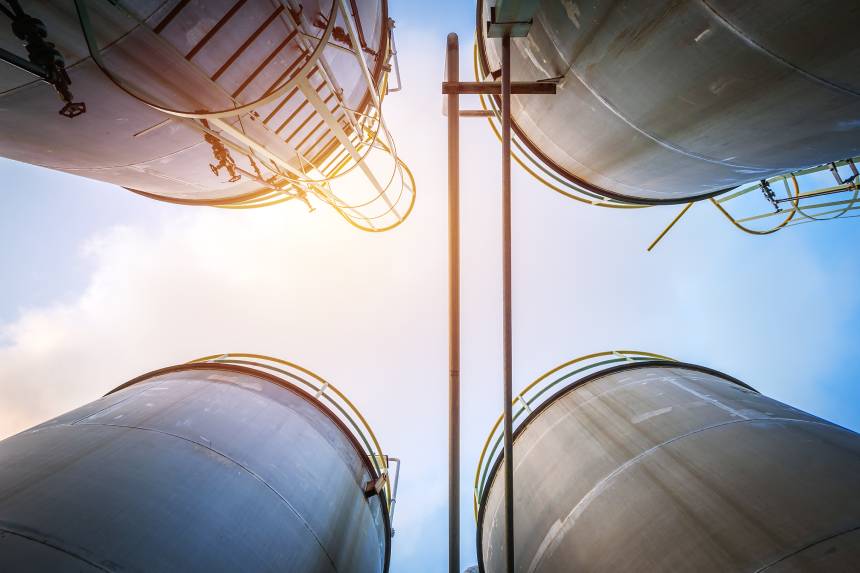 Over the years, in the banking world, not only have operational silos emerged but also, technological standalone solutions, which emerged out of the use of a variety of systems. These block the path to modernization, especially in the back office. The motto for financial institutions is therefore: make complexity manageable and reduce it.
Digitization related to operations is not very advanced in many banks. This fact can be explained by the complex requirements prevailing in the back office because here there are great differences in terms of users, range of tasks, and system context. A long-term digitization solution that meets industry-specific challenges, therefore, requires more than standard software. A platform approach with professional and technological solution models can help financial institutions to map diverse requirements.
3 Central To Dos in the Digital Transformation of the Back Office
Reduce Complexity and Break Down Technological Silos
Due to the multitude of applications, a very complex system landscape has emerged over the years. The implementation of workarounds as a supposedly quick solution for new requirements makes the system even more complex and hinders the data availability of core applications and solutions from the ecosystem that is required in operations.
By gradually bundling business logic from channels and core applications on a digital business platform, an important foundation for modernization can be established. The platform manages business data throughout the entire lifecycle and can provide it seamlessly. In this way, business capabilities are centralized on one platform.
Overcoming Business Silos Through Shared Data and Knowledge
Knowledge relevant to decision-making is often "locked" in core banking systems and other data silos. The platform approach also opens up such business silos. The users can access the same business data and the system can gain knowledge from the structured data and carry out tasks independently.
As a result, breaking down data silos closes knowledge gaps, allowing back-office departments to gain context from the front or middle office and vice versa. The combination of information obtained in this way and the automated completion of tasks contributes to improving business processes and thus customer service.
Consider Industry-Specific Requirements
Technologies in particular, such as robotics and workflow, have so far shaped digital initiatives in the back office of banks. However, these technologies are often only suitable for specific use cases and therefore quickly reach their limits when it comes to further automation within digitization. In operations, as in all other areas, there are industry-specific requirements for authentication, authorization, logging, and so forth, that cannot be mapped with standard technologies.
A frequent barrier during the digital transformation in banks is also capacity bottlenecks in IT departments due to the high demands on the operation of existing solutions. It is therefore important for digitization projects in operations to improve the collaboration between IT and business experts by working on a shared model. Using a no-code or low-code approach enables programming with little or no code, empowering more experts to work productively on the projects.
Unlock Long-Term Digitization Potential with a Banking Platform
To break down the silos that have grown in the front, middle and back office, it is necessary to bring together relevant information that arises in the course of the application, analysis, and decision. Without a uniform database, manual tasks in the back office cannot be replaced over the long term. A banking platform sets the fundamental course in data management by structuring data and making it available in the context where it is needed. This is the prerequisite for the sensible use of cognitive technologies and smart automation.
By shifting business logic to a higher-level platform, which provides all the technologies and tools for implementing business applications, the bank can decide for itself how and at what speed it wants to modernize. The platform is superimposed on existing systems. In this way, the core retains its actual tasks and there are no migration risks.
At the same time, an architecture is growing that is necessary to flexibly integrate modern software and service technologies into the system landscape, which meet the company's own future business requirements and the requirements of customers.
Conclusion
Digitization initiatives in the back office can be significantly supported by using a banking platform. But such a platform also forms a future-oriented basis for digital transformation and supports banks and financial institutions in overcoming technological and business silos. In addition, an open and scalable ecosystem is created, which opens up the option of using data sensibly and thus making well-founded decisions with a clear customer focus.
Would you like to learn more about how you can modernize your back office? Just contact us – our experts look forward to an exchange of ideas!
Image Source Teaser: Weerapong Khodsom - 1148022215 - iStock.