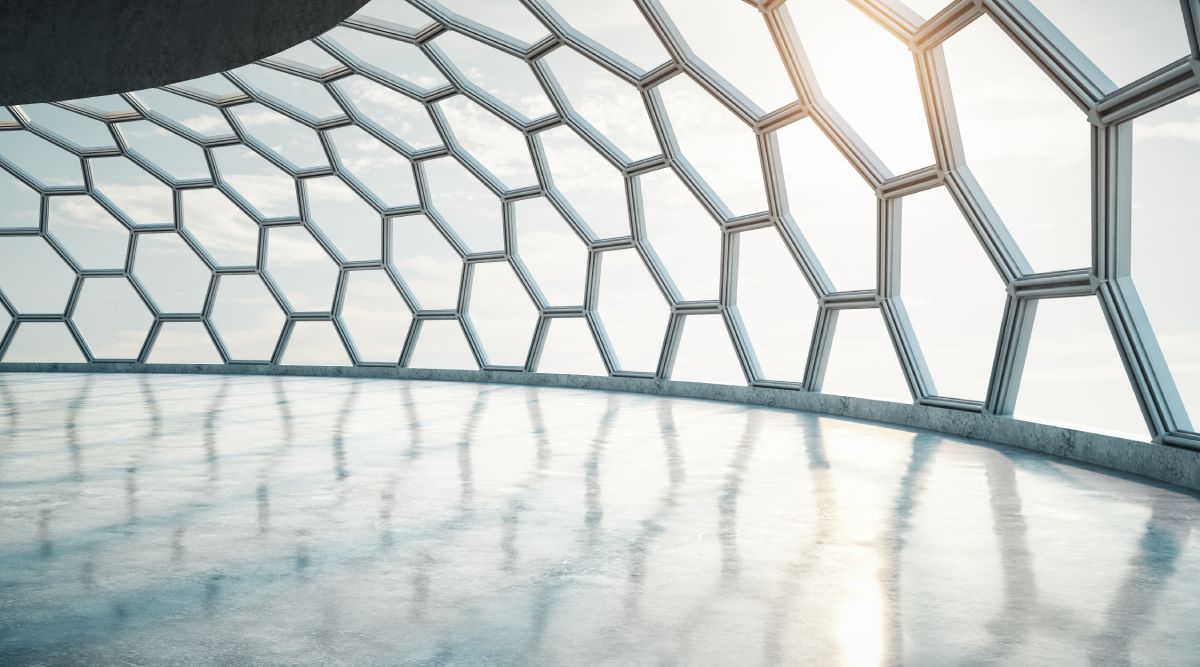 For more security and speed in comprehensive digitization initiatives such as 'Zero Back Office', banks should pursue a modular approach, combining solutions from existing modules, new custom-built functionalities, and selected ready-made third-party solutions. To gain time and stability in realizing the missing pieces on the domain map, financial institutions should not start entirely from scratch. The knowis isfinancial banking platform, therefore, relies on pre-designed domain functionality.
For financial institutions, a transformation of the back office holds considerable potential. When we talk about 'Zero Back Office' in this context, we mean a digitization initiative that goes beyond pure process automation: In addition to the system-based performance of tasks, this approach also includes a shift in the function of the back office to a service unit for customers in preceding areas of the bank. A holistic approach enables financial service providers to meet the requirements of customers and supervisors while at the same time achieving significant cost reductions.
The Bank as Composer: Combining Business Capabilities
In order to efficiently implement the vision of 'Zero Back Office', banks first need to get a clear picture of the status quo and ask themselves the following questions:
What functionalities does a 'Zero Back Office' approach require?
Which of the existing solutions already deliver the required functionalities and should remain in use?
Which ready-made solutions from the ecosystem can be used for non-differentiating business logic?
Which gaps need to be covered by custom solutions?
Breaking the requirements down to business functionalities results in a far more future-proof and viable, reusable solution approach than would be possible with standard software and siloed solutions.
To illustrate this, the following graphic shows an automated credit decision in the 'commercial corporate finance' segment in a simplified form as a modular solution. Each module – shown as a rectangle – contains one or more preconceived functionalities (business capabilities), depending on the business context.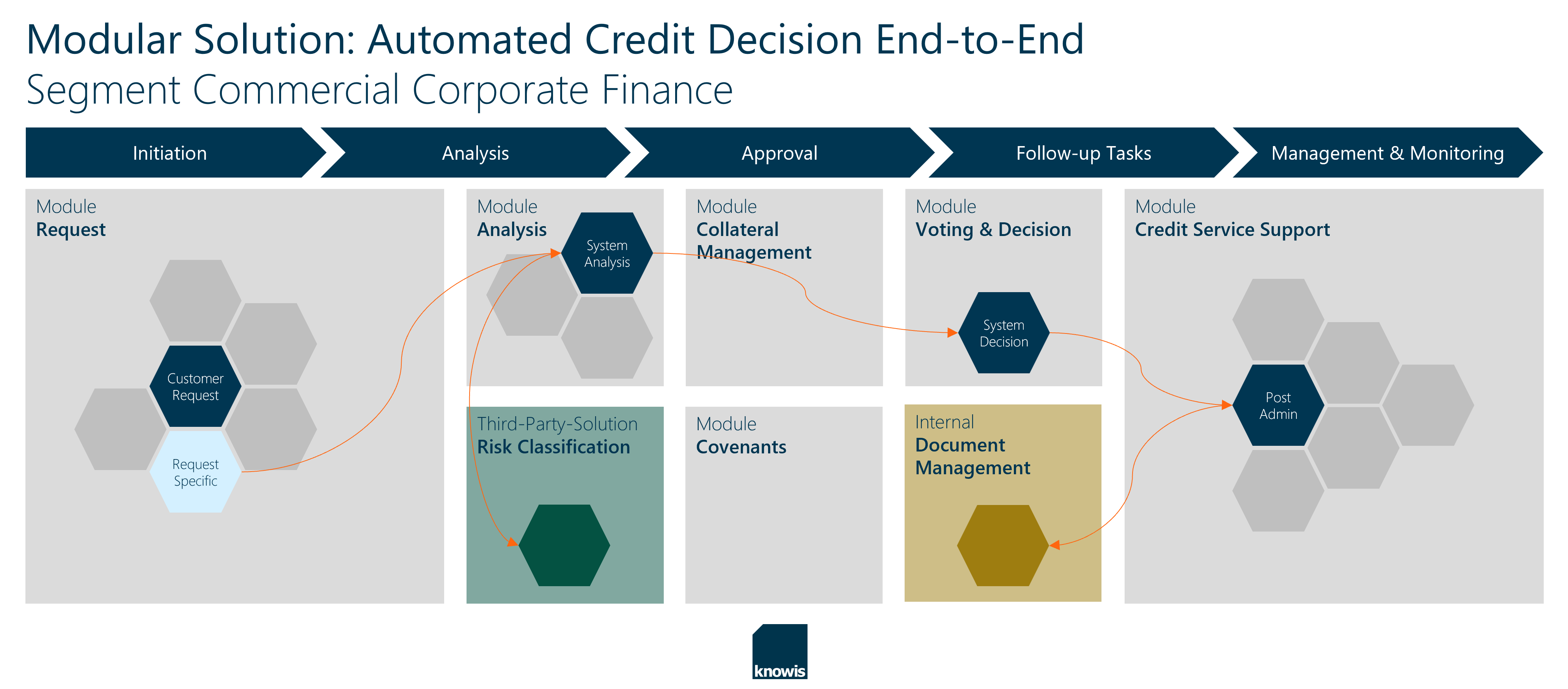 Pre-designed Modules Ensure Stability and Speed
Customized gap fillers are needed to fill the gaps in the business domain map where functionality is missing and a standard solution is far from adequate for the bank's individual business processes. And this is precisely where the challenge lies for many financial institutions: Creating these missing functionalities themselves within a limited time frame and with technical stability is not trivial.
With pre-designed modules, the scope of which is tailored to the domain map and which can be reused irrespective of segment and product, this complexity can be reduced to the bare minimum, and the speed of implementation can be rapidly increased. The decisive factor is that a certain amount of functionality and business logic is already implemented – but the differentiating business logic is not predefined and can be flexibly adapted to the individual requirements of the respective financial institution.
For the realization of the 'automated credit decision' solution from the graphic above, specific requirements were partly supplemented in the modules by a new business capability, others were directly reused, and third-party solutions were also combined; for example, an external service for risk classification and an existing, internal document management system were integrated into the solution.
Conclusion
It makes sense to 'compose' a digital solution skillfully from existing and newly built business capabilities – not only on the way to 'Zero Back Office', but also for other initiatives. The market research and consulting firm Gartner sees the future of successful companies in the consistent pursuit of this 'composable business' strategy. In order to bring speed and stability into the development of new solutions for customer-specific requirements, a development platform with pre-designed modules containing reusable business capabilities can be a game-changer. This is where the knowis banking platform isfinancial comes in.
If you want to find out more about our solutions, feel free to reach out to us. We are happy to schedule a meeting with one of our experts.
Image Sources: Teaser: peshkov - 1192680563 - iStock; Infographic: knowis AG.