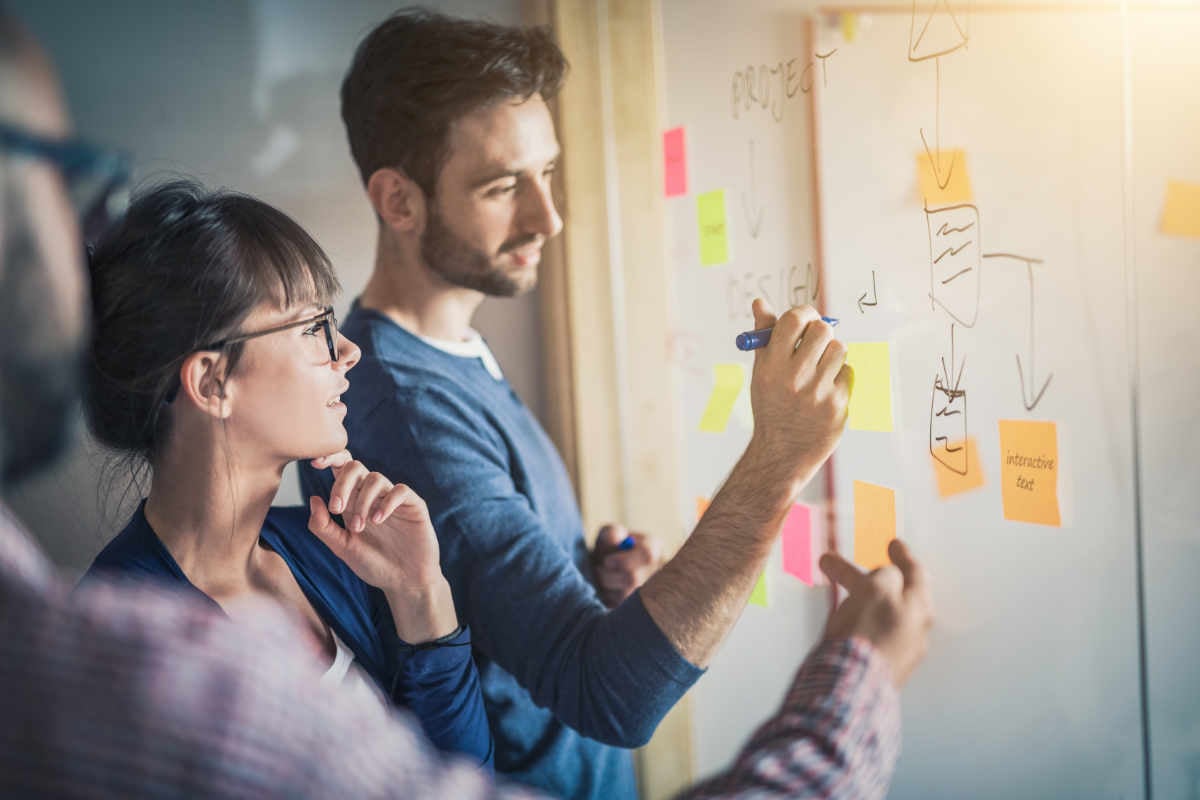 The demands on intelligent data management grow in much the same way as the advancement of digitalization in business and society. For software companies such as knowis, this entails the challenge of complex projects as well as diverse IT ventures in the banking and financial industries. A good time, therefore, to gain a foothold as a solution engineer with an innovative company: Together with knowis AG, based in Regensburg, motivated graduates and professionals can break new ground in the IT and banking industries of the future.
Big Data, Cloud Computing and the Internet of Things, to name just a few keywords, have shaken many industries. Not without consequences: Today's companies and their employees are demanded to show significantly more IT competence. This includes, above all, the professional handling of data. Those who can analyze, interpret and visualize data, who are experts in the field of IT security or who design cloud architectures, are among the winners on the modern IT job market, according to the study "Arbeitswelt 2020 - Jobs der Zukunft" (or in English: "Working World 2020 – Jobs of the Future") by Hays, an IT recruitment agency. The result is the emergence of innovative jobs, which could have sprung from the fantasy of a science fiction novelist at first reading: Robot coordinator or data scientist, for example. Just like these, the solution engineer is also one of the future-oriented professions that particularly profit from the digital transformation of the professional world.
The solution engineer plays a significant role at the junction between customer and development, which will continue to gain in importance in the further progression of the digital evolution. As a solution engineer at knowis AG, you are, among other things, a Business Process Management developer (BPM developer) who is involved in the planning, implementation and constant technical and professional improvement of business processes in the banking industry.
But what exactly can you expect? Michael Keil provides first-hand information in the interview below. The senior solution engineer describes his tasks in the company and explains why the job of a solution engineer at knowis never gets boring.
Michael, what do your typical work day and tasks look like?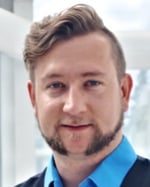 Maybe you have to differentiate roughly between the 'project work day', that is the conceptualization and implementation at the customer site, and the 'office work day' in Regensburg.
When we get to the customer, there's a quick meeting every morning with all the developers (the Scrum fans know it as the Daily) to check the current status and identify potential issues. This allows us to react flexibly to requirements and changes. Afterwards, the development work starts, whereby as a senior solution engineer I do not just develop, but I am also responsible for the system architecture and the project organization. In addition, I support customers in finding their way through the agile thinking structures, which are often new to them, and take on an advisory role. It is important to include all the people involved in the development steps and to update them at regular reviews.
In the office in Regensburg, I work on proof-of-concepts in small teams and do administrative work. I enjoy sharing my knowledge with new colleagues and expanding our internal know-how. Therefore, I regularly hold training courses or participate in internal projects.
What makes your job so special?
The work at knowis gives me the opportunity to gain insights into the many different business areas of the banks. In doing so, I get to know their challenges and the individual approaches to digitalizing complex processes. The great thing is that we, as a medium-sized regional company cooperate with large multinationals to implement leading and forward-looking project work in major banks. This is anything but ordinary and never boring because the technology is constantly evolving. For example, early on we relied on the use of non-relational databases, set a very high degree of standardization and thus achieved a very high implementation speed, which pays off today.
How did your job interview go?
At that time, everything had a bit more of a start-up character, even though this spirit is still felt in many areas today. Accordingly, the first interview was also very informal. Actually, I had applied to knowis as a web developer, but had no practical experience at the time. During the first few minutes, I realized that it is the person that matters at knowis. A really good conversation ensued, in which we figured out that another vacant position would actually fit much better with my skill profile and my interests - that of a solution engineer. In a second interview, we sealed the deal and shortly after completing my studies, I started. And what can I say – I have already been part of the knowis team for over five years and I am still enthusiastic.
Solution Engineering – Looking for the Best Solution
Solution engineering is the technical mindset that is required to translate tasks into IT solutions in the best possible way and, in doing so, to cope with emerging challenges. Nomen est omen: The solution engineer is a kind of technician for solutions; He or she is primarily responsible for implementing a planned application. First of all, this calls for a 'translation' of the customer requirement into executable business applications, also called requirements engineering. The task of the solution engineer is to ensure that the programming by the software developers moves in the right direction, according to the defined requirements.
Of course, this includes specialist knowledge in the areas of process modeling, software engineering and project management, as well as expertise in dealing with database management systems. A solution engineer needs to be solution-oriented, so he or she needs a quick comprehension of the process, as well as analytical thinking and proficient communication skills.
What Does a Solution Engineer at knowis do?
Working in a lively and dynamic field among various project roles, IT solution engineers serve a linking function. They advise business analysts on the creation of user stories and the domain model based on customer requirements. Regarding the feasibility in the technical areas BPM and isfinancial, the knowis application, they support the software architects. Joining forces with integration developers and business rules engineers, the solution engineer works with the customer's IT departments to ensure that their requirements are met in the best possible way. Working on-site considerably facilitates this necessary coordination.
Since so many threads come together with the solution engineer, it is his or her job to develop a common understanding of business processes for everyone involved in the project. He or she achieves this by using Business Process Model and Notation (BPMN). Based on this generally understandable notation, he or she can accurately describe each process afterwards, which helps him or her to implement the individual human services, events, and integration services with IBM BPM. In doing so, he or she often uses the generic domain services provided by isfinancial to take account of the domain of expertise.
In addition to the business processes, the Solution Engineer also moves within the technological domain of the business application. With the aid of the isfinancial application, he or she supports the creation of the domain model (ontology) and configures generic interface modules based on it. isfinancial offers him or her a wide range of different UI elements, which can be customized quickly to create comprehensive static or dynamic overviews. In the context of these modules, in turn, it is possible to interact with IBM BPM, which closes the technological circle again.
How do you Become a Solution Engineer at knowis?
We are looking for new colleagues who would like to work in a smart software company that combines the agility and dynamism of a start-up with the professionalism and experience of an internationally operating enterprise. A degree in Business Informatics or another IT-oriented degree is a good prerequisite for your entry.
Whether you are a computer scientist who wants to look into business process modeling, or have a business background with additional knowledge in programming and developing – above all, your willingness to deal with new topics is crucial. For your start with knowis, it is not absolutely necessary to bring along the complete package of skills and knowledge; for us, your motivation and readiness to learn count more. Apply now!
Image Sources: Teaser: scyther5 - 832112086 - iStock; Other: knowis AG