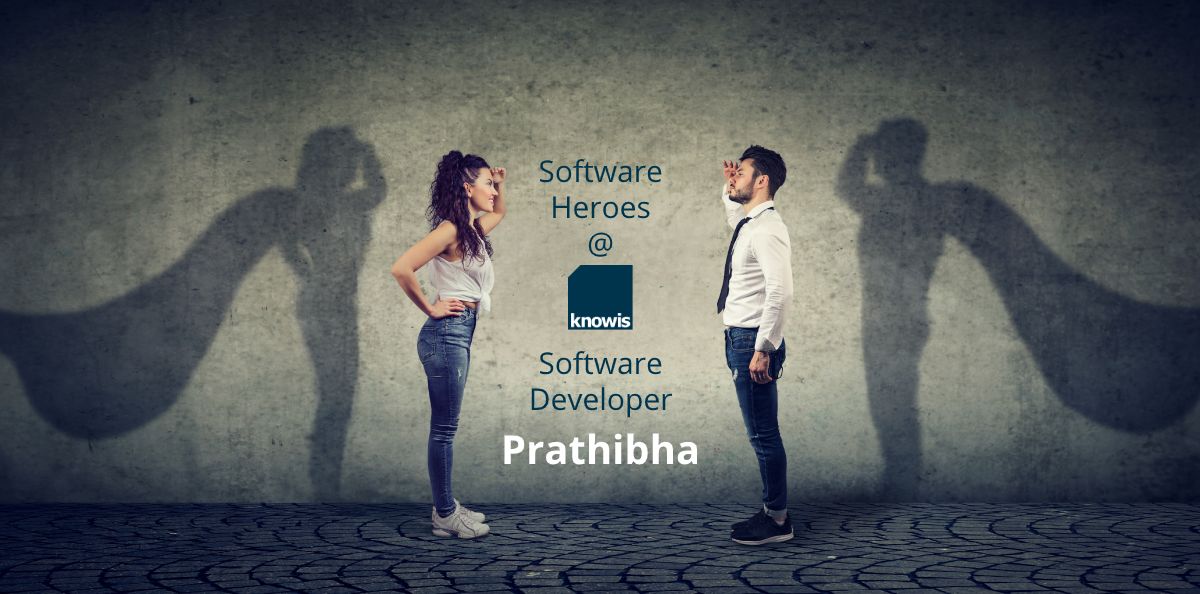 At knowis, flexibility is not just an empty phrase, but is put into practice each and every day. This openness and the trust that all employees are committed to their tasks, regardless of time and place, are the very basis for reconciling work and family life. Software developer Prathibha Harihara, who has been working on the knowis banking platform isfinancial since 2015, talks about her professional focus and how knowis supports her in balancing family and career.
Agile methods, such as Scrum or Kanban, and collaboration within cross-functional teams are an integral part of knowis' daily routines and ensure a flexible and transparent way of working. When it comes to organizing the workload, knowis AG is just as flexible: family-friendly working hours, the option to work from home and individual part-time models support the employees in reaching a good work-life balance.
Whether early bird or late riser, from intern to professional, everyone at knowis can plan their workday freely. The fixed time frame is 40 hours per week with a core time between 9 a.m. and 3 p.m. The motivation to get things done is decisive – be it at the desk in the office in Regensburg or remotely from home.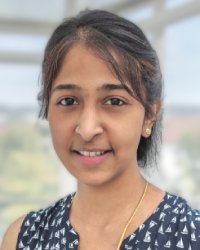 This flexibility is particularly important for young parents, as Prathibha Harihara can confirm. In the following interview, she talks about her everyday work as a software developer, the challenges she faces as a working mom, and how her team supports her in mastering them.

"When I started at knowis five years ago, I was one of the very first non-native German speakers and a foreigner in a land that was completely new to me. Right from day one my colleagues made me feel included."
Prathibha, you are one of the software developers working on the knowis isfinancial platform. What are your responsibilities?
The development of isfinancial is split into two parts, the frontend and the backend. I am part of the backend where I concentrate mostly on the implementation of features that fulfill business requirements and on the data base, so, things like storing the data. In my team, we also take responsibility for the new stories, for example the new requirements that product management creates and which we then develop. My tasks also include maintaining and fixing bugs for the existing versions of the software that are already installed at the customer's site.
You have a small daughter. How do you manage to balance career and family? How does knowis support you?
As a young working mother, I have learned to lower my expectations both professionally and privately and to keep things simple. Especially when children are still small, they need a lot of attention and care from their parents, and of course every now and then we need to see the doctor unplanned, sometimes even during my working hours. This has also never been a problem for my team. If this happens, I simply do my work at a later time.
It is important to be transparent from the beginning to meet the expectations of both employer and employee, and to find the best option for both parties. My daughter is now two years old. When I started working part-time again, she had just begun day care. The whole family had to adjust to the fact that I am now a working mom. So during this phase we had some challenges to overcome, but knowis and especially my team were really cooperative and understanding. Nobody gave me a strict timetable; I was completely flexible in terms of my working hours and the completion of my tasks. In the beginning I worked in the afternoon, from 14:00 to 18:00. Without the great support of my team during this phase, I probably would not have considered coming back.
How was the transition from full-time to part-time work for you?
I first had to get used to the change from a full-time to a part-time job. I really like my job, so it was hard for me at first that I couldn't be there for 8 hours. At the beginning I was also a bit afraid that I would no longer feel like a part of my team. But my concerns were completely unfounded, everything is just like before. My team makes me feel needed and includes me. I can also increase or decrease my working hours flexibly. In this way knowis has enabled me to have a smooth start back into working life.
Also during the Corona period, when my husband and I worked from home, it was initially difficult to manage child care and home office. But also here my team supported me: I was able to do my work when it suited me best. We arranged team meetings in a way that everybody could participate. I also found it impressive how knowis shifted the weekly company stand up [editor's note: a meeting for the whole company to share what has happened over the past week] to a digital space. I think we even learned more from the other teams than we did in the office.
Are there any programming languages or development tools you prefer to use?
I have mostly worked with Java until now, but I started playing around with the data base a lot in my former job in India, and here at knowis it has also become a part of my responsibilities. I just love to learn about the database, somehow it just fascinates me.
At knowis it is important that you are motivated and have the ambition to drive things forward. Whether from your desk at the office in Regensburg or remotely from home – we find a flexible working model for every employee, and especially for young parents. You can find more impressions of the daily work routine at knowis on our career page. We are looking forward to meeting you!
Have you already seen the interview with software developer Saja Darwish? She talks about her way into the Regensburg IT community and gives potential applicants tips.
Image Source: Teaser: SIphotography - 952769210 - iStock