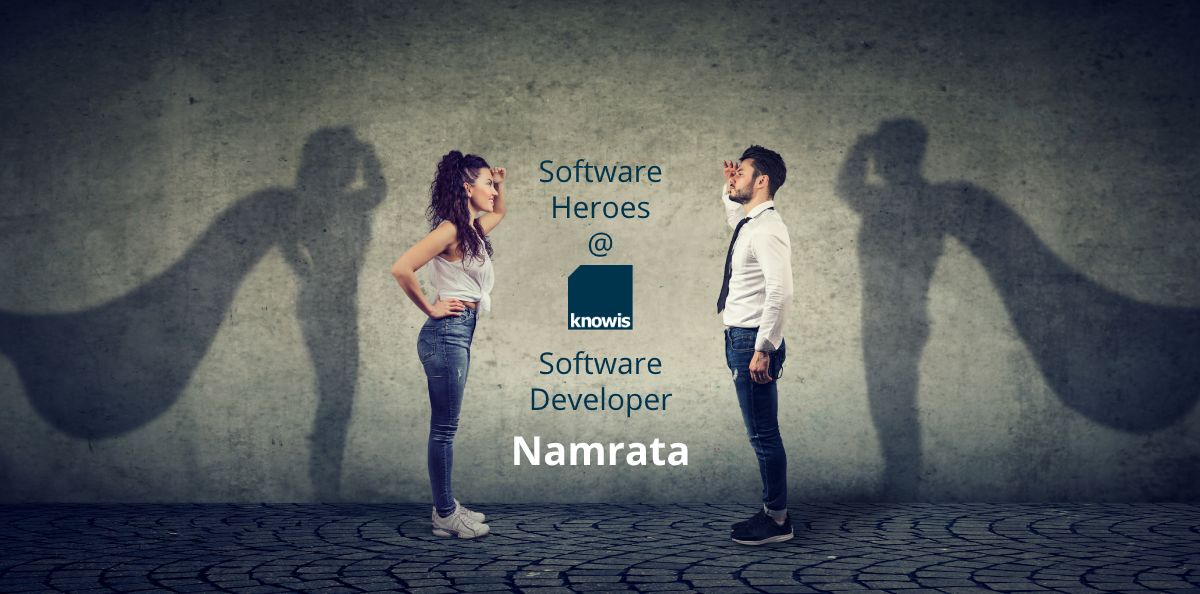 At knowis, people from a variety of different countries and cultures work together. knowis promotes this diversity and individuality and supports employees with their move to Regensburg. For example, software developer Namrata Gupta: she has been part of the knowis Engineering team since the beginning of 2020 and moved from London to Regensburg for her job. In an interview, Namrata reports on her everyday work and how she experienced the relocation to her new home.
Relocation is when a person leaves their home country for a certain period of time or for an indefinite period and moves abroad, for example for a new job. Moving to a foreign country with a completely different language and culture brings many challenges and has to be well organized. knowis supports new employees during the entire relocation process. This includes applying for a visa and helping with immigration, looking for accommodation and dealing with authorities. The HR team at knowis has already gained a lot of experience in this area over the past few years. In order to make the acclimatization in Regensburg as pleasant as possible and to give international employees a relaxed start in Germany, the team works with several agencies that specialize in relocation management.
Depending on which country you come from, other steps may be necessary for a successful move to Germany. Basically, the process at knowis works as follows: To apply for a visa, you first need pre-approval at the Federal Employment Agency (Bundesagentur für Arbeit). With this approval and the employment contract, the new colleagues then contact the respective embassy and make an appointment to receive the visa. After receiving the visa, it is then possible to fly to Munich. knowis takes care of booking the flights and organizing the transport from the airport to a reserved apartment in Regensburg. As part of the relocation, employees are provided with a fully furnished apartment for the first two months after starting work.
In cooperation with another agency, there is a so-called 'settle-in package' for newcomers. This includes registering at the town hall, collecting the work and residence permit and handling all registrations that employees need to start their work here. All in all, this process takes about two months, as many documents must be filled out and some official appointments have to be made before everything is done. The relocation process has also become more complicated due to the current Corona crisis. In many countries, there is currently a lockdown or the embassy has not yet reopened, which is why new colleagues cannot come to Germany.
Fortunately, software developer Namrata's move from London to Regensburg went smoothly despite the effects of Corona. She reveals more about this in the following interview.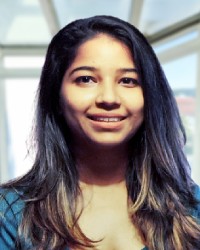 "At knowis, I get the chance to contribute to a product that is consumed by other developers – which is exciting and challenging at the same time. I like this challenge because it helps me grow and learn new things."
Namrata, you are part of the Designer & Hub team – what does your typical working day at knowis look like?
I'm a backend developer and my working day starts around 9 a.m., followed by our stand-up where we as a team discuss the progress of our tasks every day. After that I spend my time developing new features or fixing problems. When we have conceptual tasks to add a new major feature which requires analyzing the changes and effort, I like to work on those – I like challenges like that. I also spend some time understanding the other components of our product so that I can best contribute to my team.
Basically, we create a cloud platform especially for banks, which supports them in implementing their digitization measures. With our product we provide customers with best practices to make their lives easier. This starts with the architects, continues with the business analysts, and ends with the software developers who program APIs or requirements. We try to find out how these software developers proceed when they implement projects in large enterprises and integrate our findings into our product to simplify their work.
For this, we use a cloud DevOps approach and all the hot technologies that are currently available on the market. We use TypeScript, OpenShift, Kubernetes – that's what basically every developer wants to learn and work with right now. So I'm kind of lucky to have the chance to work with these technologies every day.
knowis supported you with your relocation from London to Regensburg – how was the procedure?
The relocation to Regensburg was a really smooth experience for me. I was glad that our HR team was so well informed about the whole process. Antonia, our Business Specialist HR, was very patient with me and helped me with all the necessary steps. She even booked the flights for me so that I had my head free for other things. Normally you always expect minor start-up problems when travelling to another country, but I didn't have any problems after my arrival in Regensburg either. So I couldn't have asked for a better support I guess.
Bengaluru – London – Regensburg: You have already lived in many places. What would you recommend to other foreign applicants before moving to Germany?
Know your beer! No, I'm just kidding. On a more serious note, it can be quite overwhelming to move to another country and experience a new culture. But you shouldn't be intimidated by that - Germany is a beautiful country, and the people I have met so far are really friendly, even though I don't speak German. In the office that's not a problem either, but for socializing it's not bad if you at least understand basic German. From my team colleagues I learn new words every day on the side.
You are relatively new in Regensburg – how do you like the city?
Of course Regensburg is much smaller than London or Bengaluru, which is known as the Silicon Valley of India. But every city has its own charms. When I first came to Regensburg for my second job interview, I liked it so much because it was so quiet. I walked along the Danube and it was simply a completely different experience for me than the rush of a big city. Unfortunately, my start at knowis coincided with the Corona-related lockdown, which is why I'm only now slowly exploring the city. I like to do that by bike, there are some nice bike paths nearby.
At work, you spend most of your time in front of a screen. Do you need to balance this in your spare time?
I actually avoid spending my free time in front of the screen. Instead, I prefer reading, riding my bike or walking in the park. Especially now in summer, Regensburg invites you to just sit by the river and have a chat with your friends, I enjoy that.
Are you interested in software, but prefer to work with people instead of code? You can find more insights into other job profiles at knowis in the blog and all current job advertisements on our career page.
Image Sources: Teaser: SIphotography - 952769210 - iStock; Photo: knowis AG