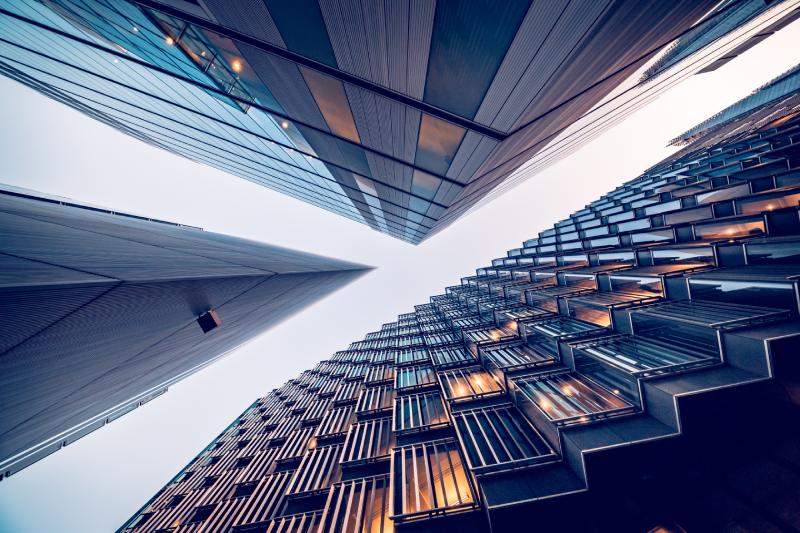 Current digitization initiatives in banks are primarily aimed at the back office, because this is where a lot of untapped potential for reducing costs lies. Often, only individual technologies are used to automate manual activities. However, a digital transformation based on the 'Zero Back Office' principle creates requirements for financial institutions that call for a mix of technologies.
In recent years, many financial institutions have already taken an important step in the right direction by introducing new technologies, such as Robotic Process Automation (RPA) or workflow control. This is a positive development, but it needs to be strengthened and driven forward in broader digitization initiatives. Only the use of further technologies in combination with robotics and similar solutions can cover more than standardized use cases and routine tasks.
Extending Automation: Achieving Zero Back Office Through Hyperautomation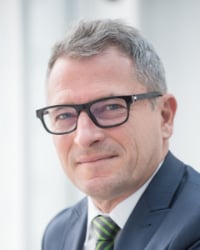 The synergy of technologies as a prerequisite for sustainable digital transformation in banking was summed up by knowis CEO and CFO Stefan Engl in his presentation 'Next Generation Corporate Credit – Mission Zero Back Office?' at the IBM summit Bank und Zukunft 2020 under the catchword 'hyperautomation'. The market analyst Gartner coined this term and sees hyperautomation as one of the most important technology concepts of the future when it comes to companies remaining competitive.
Read the following interview with knowis CFO Stefan Engl and find out why the strategy of a technology mix plays a major role for the digitization of banks' back offices in particular.
As part of your presentation, you analyzed what would be required for full automation in the corporate credit business to eventually achieve Zero Back Office. What was the reaction from the industry?
The topic obviously struck a chord, as we received a lot of attention and feedback after the event. Zero Back Office is not just a trend, but a strategic realignment that is not only of interest to the large financial institutions. Many banks today face challenges in their digital transformation that can only be met by taking automation to the next level.
In the title of your presentation, there was still a question mark behind the "Mission Zero Back Office". At knowis, that has turned into an exclamation mark and the digitization initiative 'Zero Back Office' has been launched. Why?
The digital transformation of the back office has gained further relevance in recent months. Not least because of the COVID-19 pandemic, many banks are now recognizing the huge cost-saving potential that still lies untapped in the back office. This has encouraged us at knowis to address the topic of Zero Back Office intensively and to align the technological and business capabilities of our banking platform isfinancial accordingly.
It is also important to understand what we mean by the term Zero Back Office. By this, we do not mean the abolition of the back office, but rather a transformation that involves both the use of technology and an organizational redistribution of tasks and sees the back office as a service center.
In digitization initiatives, banks have predominantly used technologies such as robotic process automation in the back office. Why is the use of these technologies alone not sufficient?
Robotics and workflow engines are helpful technologies, but they can only be used meaningfully in standardized cases and highly repetitive processes. In addition, these technologies require not just isolated data and information, but the full context to function properly. This context has not yet been unlocked in many banks, and thus the basis for the use of robotics and the like is not yet in place.
Where should banks start when it comes to selecting the right technologies for the digital transformation of their back office?
We are aware that most financial institutions are not starting from scratch and already have technologies in place. That is why our banking platform offers investment protection for existing solutions that perform well for the respective use case. In addition, we have anticipated the needs of our customers in the financial industry and deliver pre-integrated technologies through isfinancial.
We focus on 'composable banking': use what you already have available, complement it with technologies we provide, and connect third-party solutions from the ecosystem as needed. isfinancial integrates existing technologies quickly and manages everything easily on one platform.
Conclusion
Not only on the way to Zero Back Office, but also for other digitization initiatives, it makes sense in the long term to rely on a technology mix. With a banking platform, financial institutions do not have to start from scratch or even license technologies twice but can rely on a combination of technologies according to their individual needs, which allows for cost-efficient digitization.
Image Sources: Teaser: Nikolay Pandev - 1214351345 - iStock; Portrait: knowis AG.