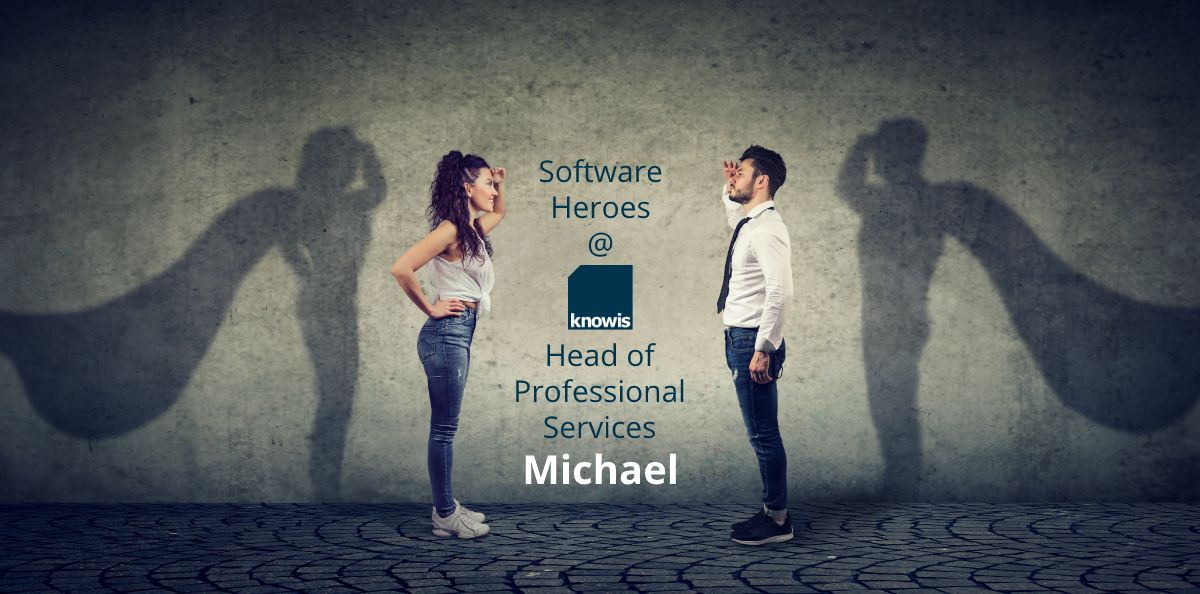 At knowis, everyone can take their career into their own hands and contribute both expertise and personality to an agile, innovative company. knowis promotes lifelong learning and offers all employees a wide range of opportunities for personal and professional development. In the interview with Michael Rehfisch you can find out more about his career steps at knowis from business analyst to head of Professional Services.
At knowis, there are no rigidly prescribed career paths – your individual strengths and ideas count here! knowis offers a variety of opportunities for education and development for the different target groups and specialist areas of our company: At knowis every employee is both challenged and supported. Freedom for innovative ideas and cross-functional experience guarantee a steep learning curve. If you are motivated to keep learning new things, you might even pursue a career as a manager at knowis.
Agile methods are central to the knowis work routine and are reflected in our team organization according to the Tribe model. Our agility enables effective collaboration across disciplines and departments throughout the company. Important prerequisites for this are transparent leadership at eye level, active knowledge exchange and an open feedback culture at all levels. As a manager of knowis AG, you live by these values and act as a coach and expert in your field to set a direction for your team without prescribing the entire route. You help your team to grow personally and professionally and you know the abilities of your employees.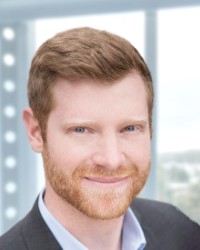 Michael Rehfisch is one of these coaches at knowis. As head of Professional Services, he is responsible for the business analysts and solution engineers, who, among other things, plan and implement digitization projects with our customers. He tells us more about his role in the following interview.
"What convinced me to start at knowis back then and what still convinces me every day is the 'knowis mode': the passion and commitment with which we inspire our customers."
Michael, you've been with knowis since 2016. What are the main stepping stones of your career?
I did a classic apprenticeship as a banker and business economist and worked at Commerzbank for about ten years, most recently in project and process management. I got to know knowis through a project that was about optimizing credit processes and was enthusiastic about the drive that the employees showed there. So, I eventually switched to knowis, initially in the role of a business analyst. In 2018, I took over the management of the business analysts team and since the beginning of 2020 I have been responsible for the entire project business, including the solution engineers who implement solutions for our customers.
You lead the Professional Services division. What is your team responsible for?
Essentially, we are the unit that gives our customers holistic advice – from planning to implementation – on how to ideally use knowis products for their purposes. That means we support banks in creating the business design for a digital solution, we specify the requirements for it, and our technical staff ultimately implements the solution. This also includes continuous enhancements. We often do all of this together with the customer. Sometimes, however, we only act as a kind of coach who enables the customer to use our products to autonomously create solutions.
Your team consists of business analysts and solution engineers – what qualities should you have to be successful in these professions?
On the one hand, both clearly need certain skills: The analysts should be able to apply a wide variety of project management methods, and the solution engineers implement the business solutions with our software. In addition, for both jobs it is decisive that you enjoy dealing with people and that you identify with the role as a service provider for the customers. At the same time, we see ourselves as innovation catalysts, which is why the person who applies with us should be interested both in the trends in the software industry, and in the developments in the banking market.
Of course, in our job, you also have to be willing to travel to a certain extent. But what I also see very clearly: the number of trips, the frequency and also the average length of stay is now significantly lower than before the Corona crisis. It will probably stay that way, even if the Corona issue relaxes in the next few months or next year.
You accompany customers in the planning and implementation of digitization projects. How exactly does that work?
For banks, the question arises as to how they can effectively digitize their product portfolio and their processes. In this respect, our digitization projects typically start with a request for information (RfI) or a request for proposal (RfP) from banks who are looking for providers who can support them in tackling this challenge. Here we position ourselves accordingly as a service provider for the customers. Then it's about organizing different formats of agile workshops to find out what the specific target vision for the digitization initiative looks like. So, our business analysts identify – for example through User Story Mapping or Event Storming – the specific requirements for a solution. To do this, it is necessary to capture the current situation appropriately and also to elaborate the desired benefits. To achieve this target, a corresponding roadmap must then be worked out with the customer. So, we also support in project planning and project management.
Usually, we then start with prototyping, where we first test our idea before we start real development. At this point, at the latest, the solution engineers enter the scene. But sometimes they are already involved in the brainstorming process when it comes to assessing how the knowis software products fit into the bank's system context. As is usual with agile work, we then produce a minimum viable product (MVP) that solves the requirements in the most efficient way and then continue to gradually adjust the product to the customer's requirements in the subsequent releases. So, in the end, we transition smoothly from the project to productive operations.
You know both sides: the job in a bank and in an agile software company. How would you compare banking routines with your work at knowis?
Banks are very highly regulated institutions that have to meet many requirements. Financial institutions are mostly characterized by a hierarchical structure with several management levels – at least that was the case when I still worked in a bank. Therefore it could take a long time until things were decided. However, there's no doubt that banking is also in transition. Many financial institutions are very interested in becoming more agile and are going through an organizational transformation. They often solve this, for example, by using tribe models, as we know them from companies like Netflix or Spotify.
As an agile software company, we at knowis are at least one step ahead. We have already adapted many of the topics that are only just being introduced at banks, and we use agile tools and organizational forms as a matter of course. As a medium-sized company, we are of course much leaner than a large bank. As a result, we also have faster decision-making processes and can react more dynamically to changing conditions.
You moved to Regensburg because of the job at knowis. What does the city have to offer you in your free time?
In my daily work I sit in front of the screen a lot, so I like to be out and about in my free time – in the city or preferably in nature. Regensburg has a lot to offer in both respects. On the one hand, the World Heritage city is very young and lively – there is always something going on, not least because of the many students. On the other hand, it is also ideally located for local recreation. The Danube, Regen and Naab rivers are perfect for canoeing. I like to go on bike tours or hikes, for example in the Bavarian Forest or the foothills of the Alps; everything can be easily reached from here. Regensburg leaves nothing to be desired in terms of sporting, cultural and – very importantly – culinary offers.
Ready for the next milestone? Take the opportunity to extend your specialist know-how and your personal skills and tackle digitization in banking with knowis. Responsibility and individual development opportunities are not the only benefits at knowis AG. We also offer flexible working hours and the option to work from home, we celebrate at company events and cheer for the SSV Jahn together.
Our multicultural teams unite many different nationalities – this is also a great way to improve your foreign language skills on the side. You benefit from company pension schemes, medical check-ups and a relaxed and informal corporate culture. Our latest employee benefit: You can now also easily lease a business bike and do something for the environment and your fitness.
Have we sparked your interest? Then feel free to take a look at our career page! You can also subscribe to our newsletter, where we always present current job offers.
Image Sources: Teaser: SIphotography - 952769210 - iStock; Photo: knowis AG