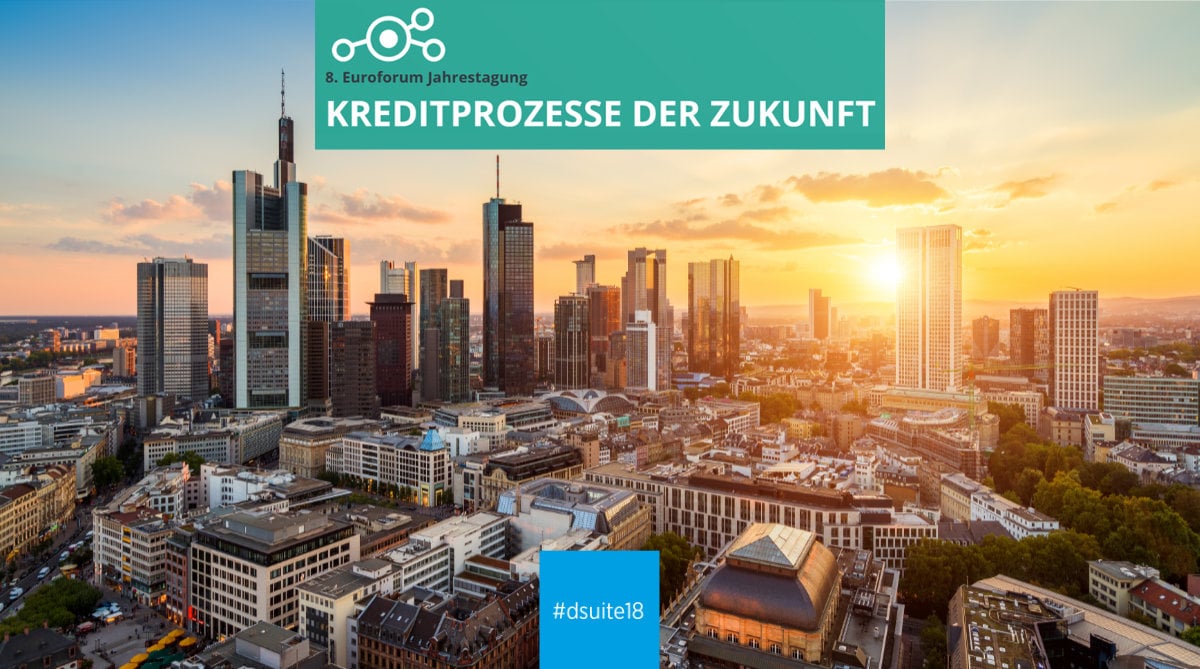 Digitalization and agile structures, blockchain and AI in the credit process, automation and efficiency, the digital credit in the regulatory environment and risk management - these are some of the main topics of the 8th Euroforum Annual Conference 'Credit Processes of the Future', which will take place on November 29th and 30th in Frankfurt am Main, Germany. This year, knowis AG is also on the list of speakers - as part of a joint presentation with Commerzbank.
Already for the eighth time the credit industry meets to the convention 'credit processes of the future', in this year at the Design Offices Frankfurt. New developments, strategies and future scenarios concerning the digitalization in the credit sector will be discussed together. According to the organizer, the group of participants consists of 70 percent banks, 27 percent service providers and 3 percent associations. This mixture enables a holistic impression of the development of the industry and allows a very important look beyond the horizon for all participants.
The first day of the event on November 29th will be completely devoted to the mutual exchange of ideas. In more than ten presentations, experiences from the digital transformation of the credit business will be shared and debated. The insights presented will be derived from the experience gathered by banks and service providers, who act as companions for financial institutions on their way into the digital era. This synergy of bank and service provider is clearly visible in the joint lecture 'Digital Corporate Lending Business - From Vision to Platform Operation' by Matthias Gramenz, Principal Project Manager of Commerzbank AG and Stefan Engl, CFO of knowis AG. This lecture in the topic block 'Efficiency and Optimization' in the afternoon illustrates the journey together and the lessons learned during the realization of a digital transformation in the corporate lending business.
In several networking breaks and at the joint evening event, the participants will have the opportunity to review the day and expand their personal network.
Day two of the conference will begin with a visit at the Commerzbank Digital Campus. On this excursion, Euroforum participants will be able to get an impression of how far Commerzbank has progressed in achieving its ambitious goal of digitizing 80 percent of the relevant processes. After the lunch break, the event will conclude with a series of presentations focusing on trends and prospects in the lending business.
As an official partner of the Euroforum, knowis AG will also be on-site in the exhibitor area with qualified contact persons regarding digitalization in banking. "The platform 'Credit Processes of the Future' is a very exciting stage for us, because it is the meeting point for people who have to lead the way for the future of finance over the next years," says Michael Rehfisch, Head of Banking Solutions at knowis AG. "We are looking forward to a lot of interesting conversations."
Image Source: David J. Engel - 905325578 - iStock