The Challenge
Digital business processes in the Bank's back office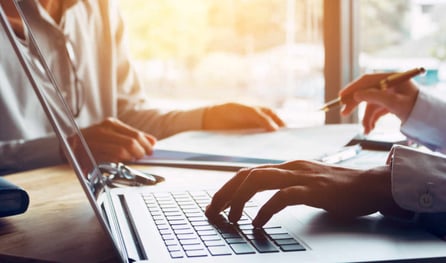 The back office is of great importance for the digital transformation of financial institutions. The level of manual operations is particularly high here. This is mainly due to a mostly very fragmented system landscape, which has resulted from the processing of different products and services in the back office.
The back office has no direct customer interaction in many regards but fulfills a central service function: processing times for payouts, contract creation, balance confirmations, etc. have a significant impact on customer satisfaction.
In addition, regulatory issues and the processing of new product offerings are constantly confronting the back office with new requirements.
Back Office experts typically face the following issues:
High transaction costs due to manual or checklist-based handovers
Lack of overview of status, priority, and context of operations
Unstructured data limit the level of process automation
No platform or regulatory framework as a basis for digitalization initiatives